Services

NEFT

Timings For Transaction For Customer Monday to Friday: 9.00 am to 4.00 pm Saturday: 9.00 am to 12.00 pm Weekly off Sunday
Please click here for IFSC code









RTGS

Timings For Transaction For Customer Monday to Friday: 9.00 am to 3.30 pm Saturday: 9.00 am to 1.00 pm Weekly off Sunday
Please click here for IFSC code









ECS

Electronic Clearing System (ECS) is an electronic method of fund transfer from one bank account to another. It is generally used for bulk transfers performed by institutions for making payments like dividend, interest, salary, pension, etc. ECS can also be used to pay bills and other charges such as payments to utility companies such as telephone, electricity, water, or for making equated monthly installments payments on loans as well as SIP investments. Our Bank provides this facility to all our customers.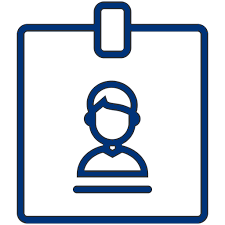 Aadhaar

3 Simple Steps for Instant Government Subsidy gain!
• Open an account with TDCC Bank
• Provide AADHAR card number
• Link your existing account with AADHAR card.
Or if you are already a TDCC Bank customer:
• Provide AADHAR card number
• Link your existing account with AADHAR card
• The Gas subsidy will be directly credited to your account!.

Rupay Kisan Credit Card

Our TDCC Bank offers RuPay KCC Credit Card and the Card would be accepted on over one lakh ATMs of NFS Members Banks in the Country and would be accepted on Point of Sale (POS) and Internet. The Bank also able to provide customers anytime, anywhere, payment systems services which are simple, easy to use, safe, secure, fast and also cost effective version with introduction of Rupay KCC Credit Card for farmer.




Unified Payment Interface(UPI)

Unified Payments Interface (UPI) is a system that powers multiple bank accounts into a single mobile application (of any participating bank), merging several banking features, seamless fund routing & merchant payments into one hood. It also caters to the "Peer to Peer" collect request which can be scheduled and paid as per requirement and convenience.